How to Safely Enjoy Edmonton in 2021: 5 Unique Outdoor Activities
How to Safely Enjoy Edmonton in 2021: 5 Unique Outdoor Activities
Written By South Centre Chiropractic Clinic & Summerside Chiropractic on February 26, 2021
---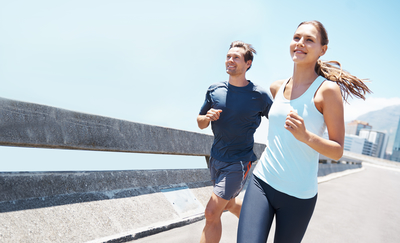 Be honest: How bored have you been during this pandemic?
With no festivals, social gatherings, or events permitted in Edmonton, you're not alone – many people are bored due to social isolation. But, boredom aggravates depression, destructive behaviors, and even work injuries. So, how can you enjoy your city during a pandemic?
Get outside.
Edmonton offers plenty of outdoor activities for entertainment during a lockdown. And, with snow hills closed, some of them are quite unique.
Here are just a few of those magical things to do in Edmonton. Once you discover these five unique outdoor activities, you won't have an excuse to stay bored.
5 Unique Outdoor Activities in Edmonton
While Edmonton has a plethora of outdoor activities, why go along with the norm? Do something new and unforgettable.
1. Feed the Birds
For a truly magical experience, visit a nature park like Whitemud Creek Ravine. Put some seed in your hand, hold it out, and wait for the chickadees. Soon, the "chick-a-dee-dee-dee" call of these little birds will make you melt as they eat out of your hand.
2. Take an Outdoor Art Walk
Escape from the concrete jungle to see vandalism transformed into beautiful art murals. Kinnaird Ravine alone boasts 64 murals – plenty to make the time pass and see fascinating art. Most of these murals are in the northeast, but they're everywhere in Edmonton. Do a search to find something close to you.
3. Visit Elk Island – but Not for the Elk
Apparently, there are more elk than bison in Elk Island National Park, but they're hard to find. Visit the bison instead. These majestic beasts often graze near the entrance to Highway 16. For an added adventure, go camping in the park.
4. Skate down the IceWay
This is one of the most magical, free ways to experience the city. Kilometers of ice-laden trails wind through the beautiful forests of Edmonton, giving you an enchanting view that you wouldn't otherwise see. Before you go, take a virtual tour. Get a load of those colored lights!
5. Swing on Brandy's Landing
Hidden in an alcove on the river is a swing made in the memory of a boy named Brandy J. Asper. Over the years, it has become a popular Instagram location because of the peaceful atmosphere and heartwarming dedication on the bench. Go in memory of Brandy and enjoy a relaxing swing.
Enjoy Outdoor Activities – Without Pain
It's important to stay safe while having fun outdoors. Don't let the pandemic stop you, though. These are meant to be enjoyed while improving your health. The best part? They're all free!
However, these outdoor activities aren't fun if you can't get outside to enjoy them. If you're in pain, you may need chiropractic care from South Centre Chiropractic Clinic.
Struggling to enjoy outdoor activities because of your pain? Give us a call at (780) 432-1400 or request an appointment.

Posted In: Chiropractic Health Tips Fitness Mental Health Outdoor Activities