Our Clinics are Open
Our Clinics are Open
Written By South Centre Chiropractic Clinic & Summerside Chiropractic on March 27, 2020
---
We are doing our part to limit the risk of exposure or spread of COVID-19 in our clinics and we are still here for you! With our awesome chiropractic assistants, it did not take more than a day to get used of the new routine of adhering to AHS guidelines for sanitizing our office and screening patients who can come in. Fortunately, we had ordered a healthy supply of surface and hand sanitizers to ensure we are able to care for our patients at Summerside & South Centre clinics.
We absolutely concur with the advice of Alberta Health Services and if you have travelled, are feeling ill or in contact with people who are at high risk, it is imperative that you stay home. We have spaced out chairs and appointments so you won't see more than three people in the reception area to create the ample physical distance required to help prevent the spread of this virus.
I have had several current and new patients that were so thankful we were available because their condition was at the point where they were considering a hospital visit but we were able to help out. It's also great to see our non-acute patients to keep up their care in our near-sterile environment!
Thank you for your support and patience as we take extra time to create a sanitized, clean environment between each patient visit.

Dr. Darrell J. Morin B.Sc. D.C.
Chiropractor & Clinic Director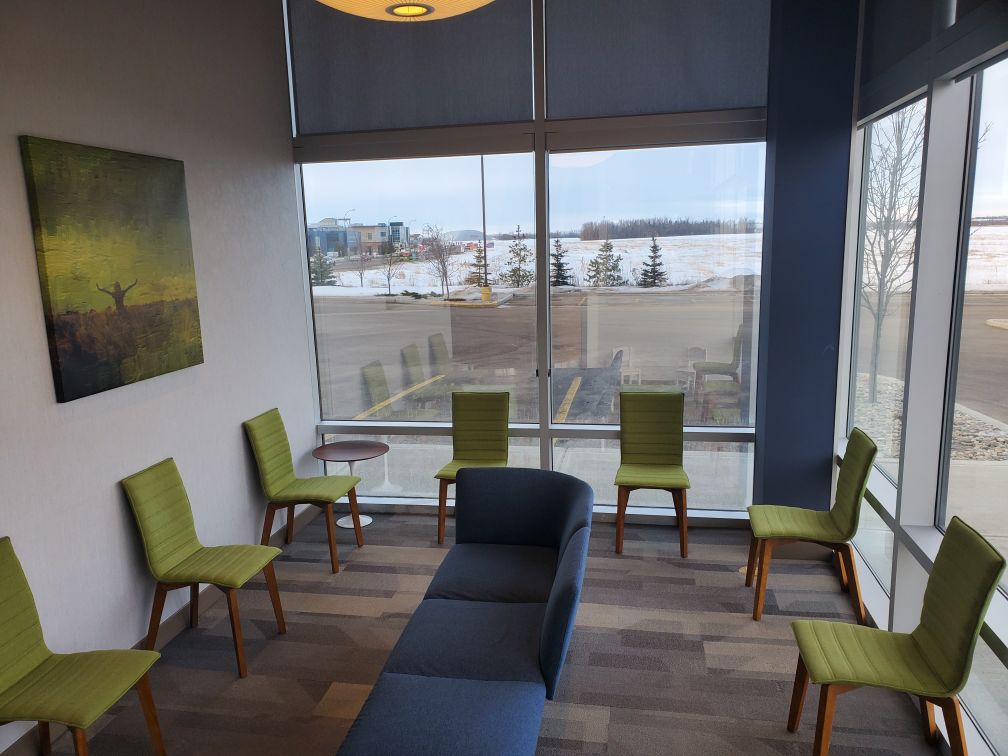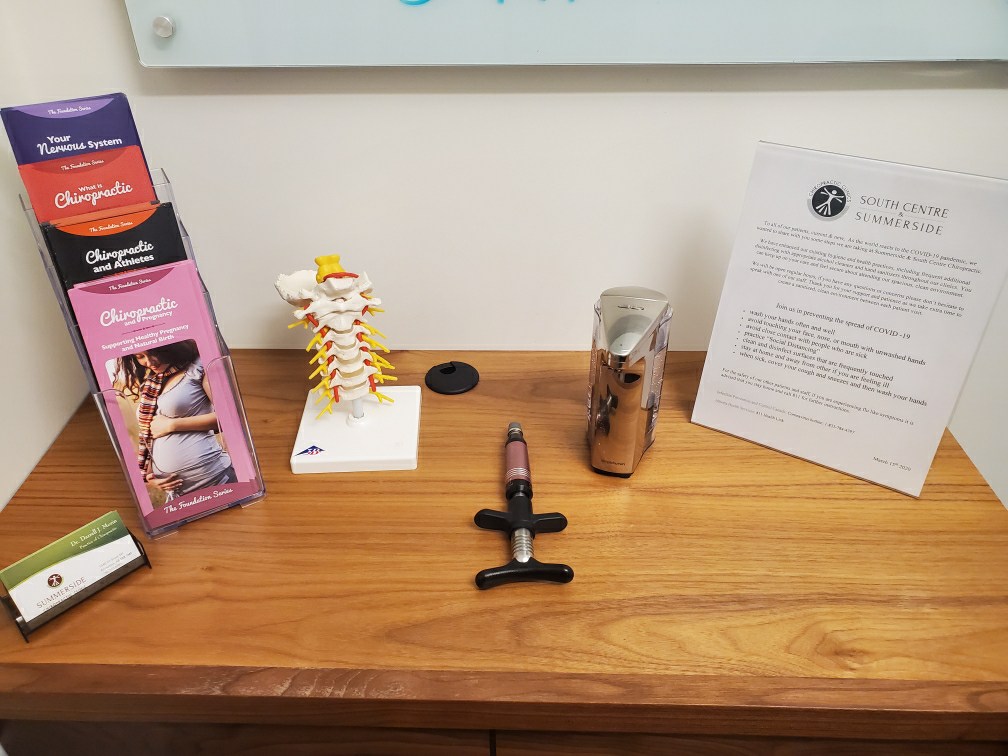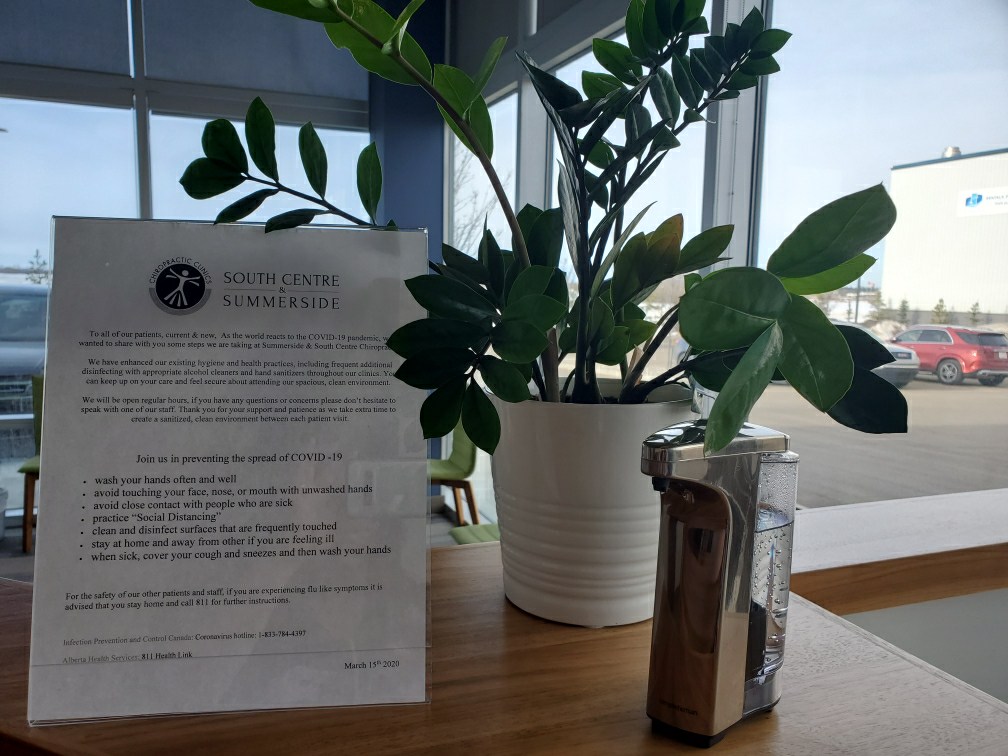 Alberta Health Services: 811 Health Link
Infection Prevention & Control Canada: COVID-19 Hotline 1-833-784-4397

Posted In: Dr. Darrell's Blog