Should You Try Chiropractic Low Back Pain Treatment in Edmonton?
Should You Try Chiropractic Low Back Pain Treatment in Edmonton?
Written By South Centre Chiropractic Clinic & Summerside Chiropractic on June 16, 2020
---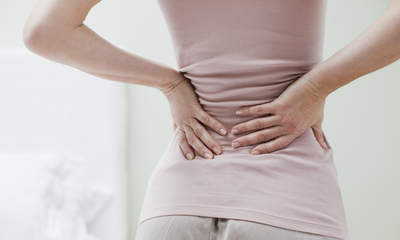 Do you suffer from chronic low back pain?
Global News recently reported that nearly 40% of people who stayed home from work did so because of back pain.
The article explained that even though so many Canadians experience back pain, the condition isn't taken very seriously. That reality is unfortunate; however, the good news is that seeking low back pain treatment from an Edmonton chiropractor can significantly reduce pain and long-term damage.
What Causes Back Pain? How Can Chiropractic Low Back Pain Treatment Help?
Back pain is caused by several issues, including:
Muscle strain
Spinal/skeletal misalignment
Herniated or bulging discs
Muscle spasms
Degenerative disc disease
Various joint dysfunctions
Spinal stenosis (narrowing of the spinal canal)
Arthritis
Compression fracture (a fracture caused by a bone caving in on itself, typical of people with osteoporosis)
Trauma
Low Back Pain Treatment Options in Edmonton
Thankfully your Edmonton can provide a safe, effective low back pain treatment – spinal adjustments.
When the spine is out of alignment – from wear and tear, repetitive motion, or trauma – you can end up with back pain. Misalignment can lead to pinched nerves, muscle spasms, and muscle strain. And it can make many of the causes of back pain listed above even worse.
Regular spinal adjustments ease the pain and strain, providing relief and reducing your risk of long-term damage, including loss of flexibility and range of motion. In fact, a 2018 study reviewed research from 1993-2013 and found that people who received chiropractic low back pain treatment reported:
Less pain intensity
Improved function
Less need for pain medication
Beyond Chiropractic Adjustments – Other Recommendations from Your Chiropractor
Your Edmonton chiropractic team loves being active, so they understand the emotional toll it can take when you can't function normally due to pain.
It's for this reason that your team goes above and beyond by providing more than one treatment option for patients with back pain.
Your low back pain treatment can consist of spinal adjustments, massage therapy, trigger point therapy, and acupressure. Multiple treatments are one way to ensure that you heal quickly and get back to living a full, active, pain-free life.
Ready to do something about your low back pain? Contact our teams at our Couth Centre Clinic at 780-432-1400 or Summerside Chiropractic at 780-705-0991 to schedule a spinal evaluation.

Posted In: Chiropractic Natural Pain Relief Low Back Pain