The Benefits of Chiropractic Care
The Benefits of Chiropractic Care
Written By South Centre Chiropractic Clinic & Summerside Chiropractic on September 24, 2020
---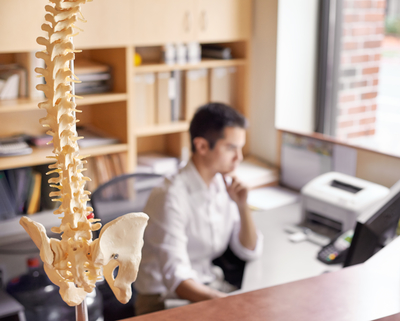 For people seeking alternative pain relief, many turn to chiropractic care. About 22 million Americans visit chiropractors annually to treat back pain, headaches, injuries, strains, and more. However, despite its popularity, there are still a lot of misconceptions and questions about the safety of chiropractic.
Chiropractic care treats the root cause of your problem with spinal adjustments and other treatments to align your musculoskeletal structure so the body can self-heal properly. Whether you're in chronic or acute pain, chiropractic is a natural treatment option that provides long-term health benefits.
The Safety of Chiropractic
Chiropractic is a holistic treatment that is drug-free, non-invasive, and doesn't require surgery. It is widely known as one of the safest treatments for musculoskeletal pain, and many patients feel relief immediately following the appointment. Chiropractors rely on their hands to perform spinal adjustments, or adjustments, to apply controlled pressure and force to your body. These adjustments improve your spine's alignment, range of motion, and performance.
While chiropractic is a safe treatment, you may feel sore or other side effects within 24 hours of the adjustment. With any medical treatment, you need to be transparent about your symptoms, medical history, and lifestyle so your doctor can accurately treat you.
10 Top Chiropractic Benefits You May Not Know Of
When you visit an Edmonton chiropractor, you will be viewed as a whole person — not just your symptoms — to help prevent future injuries or illness. Chiropractors not only relieve your pain but also work with you to develop a personalized treatment plan to boost your overall wellness and health.
Additional chiropractic benefits include:
Improves joint function and mobility
Decreases joint degeneration
Increases blood circulation
Improves nervous system and organ system function
Relieves pain from neck, back, shoulder, and more
De-stresses and calms a hyperactive mind
Speeds up recovery time
Increases energy levels and athletic performance
Helps posture
Natural Treatment Alternatives in Edmonton
With chiropractic care in Edmonton, you can expect a safe and natural treatment that's geared towards improving your health long-term. The doctors at Summerside & South Centre Clinic will work with you to diagnose your symptoms and develop a plan that's based on your needs.
To schedule an evaluation, contact Summerside Chiropractic at 780-705-0991 or South Centre Clinic at 780-432-1400 today.

Posted In: Wellness Chiropractic Health Tips Fitness Outdoor Activities