5 Safe Outdoor Activities to Enjoy with Your Cohort Family or Group
5 Safe Outdoor Activities to Enjoy with Your Cohort Family or Group
Written By South Centre Chiropractic Clinic & Summerside Chiropractic on August 24, 2020
---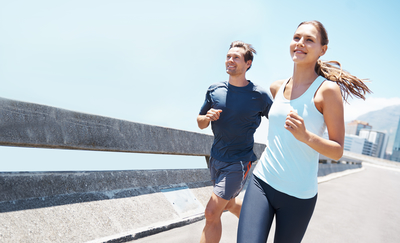 With social distancing orders in Edmonton, people are getting more creative with outdoor activities in the summer. Getting involved in safe activities with your cohort family or group is a great way to burn access energy and get a change of scenery.
However, with the coronavirus pandemic, not all outdoor activities are approved for the 2-meters distancing guidelines for cohort groups to protect the public against the spread of the disease.
How to Engage in Cohort Outdoor Activities Safely
Before embarking on any activities with your cohort family, remember to assess the risk of running into a larger group of people. Even if you're feeling healthy, wear a mask if you'll contact those outside your household in case you're an asymptomatic carrier.
Ready to venture outside? Consider the following outdoor activities:
Take a Walk Outside
When you need a change of scenery but not a tough workout, walking helps you refresh your brain, de-stress, and boost your mood. A 2020 study states that those who walk for at least 40-minutes a day outside decrease the stress hormone cortisol. Sweeten the deal by exploring a nearby nature trail and making it a daily habit.
Create Your Own Gym
If you are ready for something more heart-pumping, you can create an equipment-free gym for your cohort group. You can use jump ropes, resistance bands, and body weight to get a full-circuit workout. With outdoor flexibility, you can create a routine around any sort of training you need.
Grow a Garden
A proper diet is just as important as exercise. This social distancing period offers you an excellent opportunity to dust off the gardening gloves and plant vegetables, fruit, and herbs. An excellent activity for your whole family, you're able to relax and learn something new at the same time.
Safely Returning to Your Daily Life in Edmonton
Outdoor activities are a great way to improve your mental health during the pandemic. However, with an unchartered 'new normal,' it's still important to take precautions when returning to your daily life. For chiropractic appointments, the doctors at Summerside & South Centre Clinic are committed to creating a safe environment for all patients returning to appointments.
To schedule an evaluation, contact Summerside Chiropractic at 780-705-0991 or South Centre Clinic at 780-432-1400 today.

Posted In: Wellness Chiropractic Health Tips Fitness Outdoor Activities