Achieve TMJ Disorder Relief with Chiropractic Care
Achieve TMJ Disorder Relief with Chiropractic Care
Written By South Centre Chiropractic Clinic & Summerside Chiropractic on July 30, 2021
---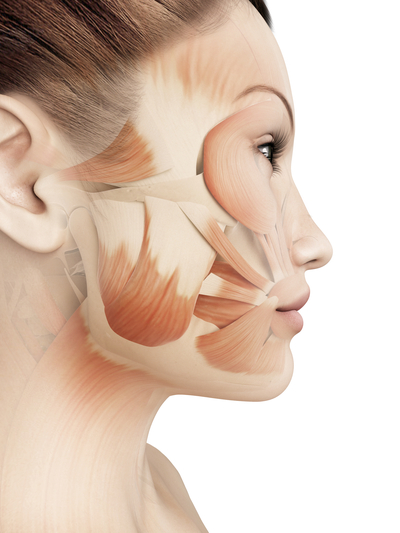 The temporomandibular joints (TMJ) are located on either side of your face. They connect your lower jaw to your skull. TMJ disorder involves dysfunction of these joints, causing a range of symptoms such as jaw pain and stiffness. It can be difficult to live with chronic TMJ disorder, but there is drug-free help available. At Summerside & South Centre Chiropractic Clinics, Dr. Darrell Morin & Dr. Max Dekterov routinely treats patients with jaw joint pain and stiffness.
Taking a Closer Look at TMJ Disorder
If you place a finger on your face underneath your ear and then open and close your mouth, you can feel the jaw joint in action. It acts as a sliding hinge to allow the jaws to open and close. TMJ disorders refer to a group of dysfunctions of the jaw joints and the muscles involved with the movements of the jaw. Patients typically experience the following symptoms:
Pain, tenderness, and stiffness in the jaw and the jaw joints
Difficulty opening the mouth, chewing, and speaking
An achy facial pain
A clicking sound or grating sensation upon chewing or opening the jaws
In severe cases, patients may be unable to open the mouth more than a little bit. TMJ disorder can also result in dizziness, vertigo, ear pain, tinnitus (ringing in the ears), and headaches.
There are many possible causes and contributing risk factors, including the erosion or misalignment of the shock-absorbing disk in the jaw joint. Symptoms may also occur following physical trauma to the face. TMJ disorders are strongly associated with bruxism (teeth grinding and jaw clenching).
Exploring the Use of Chiropractic Care for TMJ Dysfunction
Our chiropractors have in-depth knowledge about all of the joints in the body, including the jaw joints. Each treatment plan is customized to suit the unique needs of each patient. Often, TMJ treatment begins with soft tissue therapies designed to reduce pain and improve function. Once the patient's jaw pain and stiffness improves, our chiropractor may move on to chiropractic adjustments.
An adjustment will gently realign the jaw bones so that they are in their proper positions. In turn, this reduces irritation in the area, and allows the soft tissues to heal more readily. Dr. Darrell may also perform chiropractic adjustments of the upper spine, as misalignments here can affect the function of the nervous system, facial structures, and upper body, thereby contributing to TMJ pain.
In many cases, our patients can also attain relief with lifestyle modifications and jaw exercises that can help prevent a future recurrence of TMJ-related pain. For example, some suggested lifestyle modifications are as follows:
Eat soft foods.
Use cold therapy on the jaw.
Avoid chewing gum and excessively chewy foods.
Avoid chewing non-food items (such as ice).
Reduce stress, as stress can lead to jaw clenching and teeth grinding.
Chiropractic Care for TMJ Disorder Relief in Edmonton
Dr. Darrell Morin of Summerside & South Centre Chiropractic Clinics has experienced firsthand the difference chiropractic care can make for patients, as he was one himself. As a patient, he always appreciated the education component of his appointments, as well as the timeliness of care, and he has carried that over to his practice in Edmonton. At our clinics, we understand that your time is valuable, and so we offer timely, efficient appointments.
Suffering from TMJ disorder? Schedule an appointment with Dr. Darrell / Dr. Max for TMJ disorder treatment or call us at Summerside (780) 705-0991 or South Centre (780) 432-1400.

Posted In: Chiropractic TMJ Treatment