What Is Scoliosis and How Can Chiropractic Care Help?
What Is Scoliosis and How Can Chiropractic Care Help?
Written By South Centre Chiropractic Clinic & Summerside Chiropractic on August 30, 2021
---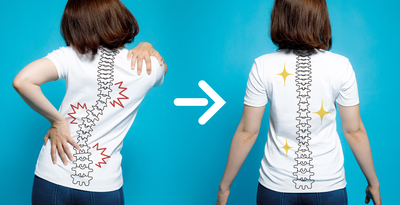 Scoliosis is a condition in which the spine develops an abnormal curve. Although this condition has no cure, there are effective treatments that can help patients manage it. One of those treatment options is chiropractic care. At South Centre & Summerside Chiropractic Clinics, Drs. Morin and Dekterov deliver customized treatment plans for our patients to allow them to optimize their well-being.
Understanding Scoliosis
If you look at a model of the spine from the side, you'll see that it naturally has a gentle S-shape, beginning with a mild curve forward at the neck. The curvature of scoliosis is entirely different. When viewed from the front or back, a spine affected by scoliosis has an abnormal side-to-side curve. This abnormal curvature is measured in degrees, and it may be relatively mild or quite severe, with debilitating effects. Scoliosis can result in the following:
Uneven shoulders and waist
Elevation of one hip above the level of the other hip
A shoulder blade that is more prominent than the other shoulder blade
Protrusion of ribs on one side of the body (if the spine also begins to rotate or twist)
It's common for scoliosis to first develop in childhood, but adult-onset scoliosis can develop due to degenerative changes of the spine. Without treatment, the curvature becomes progressively more pronounced. The more severe the curvature is, the more likely the patient is to suffer from additional problems.
For example, the curve can cause irritation and hyperextension of the nerves, joint strain, muscle pain, and pressure on the spinal discs and facet joints. Low back pain, stiffness, and fatigue can occur. Because of the risk of these severe complications, it's best to seek chiropractic care at our clinic as soon as possible.
Chiropractic Care for Scoliosis
There are many ways that our chiropractors can help patients with scoliosis, and it begins with a proper diagnosis. We often recommend x-rays to patients who come to us with symptoms such as chronic back pain. With x-rays and our observations, we can detect abnormal curvatures of the spine. An accurate diagnosis is the foundation for an appropriate treatment plan.
Typically, chiropractic care is focused on addressing the root causes of the patient's symptoms. Scoliosis is not curable. However, routine chiropractic care can allow patients to enjoy significant relief of symptoms. It also reduces inflammation, joint restrictions, spinal misalignments, and nerve impingements that cause pain. For example, our chiropractor may perform a spinal adjustment to decrease related muscle strain. This also increases the flow of oxygenated, nutrient-rich blood to the area, which helps heal damaged soft tissues, reduces inflammation, and decreases pain.
Our chiropractors can also develop a physical rehabilitation program to help patients with scoliosis to better manage their health. In one study, a chiropractic rehab program was found to be highly effective for helping patients with scoliosis achieve improvements in pain, spinal curvature, and disability.
Scoliosis Treatment in Edmonton
Summerside & South Centre Chiropractic Clinics are pleased to offer cost-effective Wellness Care plans that are particularly well-suited to patients with chronic conditions such as scoliosis. With a Wellness Care plan, you can optimize your wellness with our nutritional plans, exercise recommendations, and state-of-the-art nerve scans so you can get back to living the healthy life you love.
Looking for Scoliosis treatment? Schedule an appointment or call us at Summerside (780) 705-0991 or South Centre (780) 432-1400.

Posted In: Chiropractic